At The Accounting Shop, we've put together a team with the right mix of experience and knowledge to provide you with best service in town.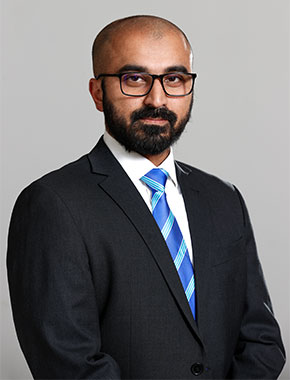 TAWFIQ HASSAN – CA | Director
SMSF Specialist Advisor (SSA™) & SMSF Auditor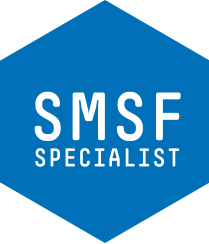 Tawfiq's experience in the accounting world is varied and extensive. As a chartered accountant, ex-BDO and tax adviser, Tawfiq has 15 years experience in the industry, dealing with SME businesses, family groups, high net worth individuals and self-managed super funds (SMSFs). After trying it all, his passion truly lies with small business, engineering growth, prosperity and success.
Tawfiq's career began in 2006 in commercial accounting at an ASX-listed software company. When 2009 rolled along, he decided to switch to the chartered industry, where he has worked for various mid-size chartered firms in accounting, tax and audit roles. Over this time, he has received invaluable training from partners from ex-big 4 firms. He has also worked at DBW Chartered Accountants, which is now part of BDO Sydney.
Tawfiq holds a Bachelor of Business degree, majoring in Accounting, and has completed the Chartered Accountants program. He is a member of Chartered Accountants of Australia & New Zealand (CAANZ) and Tax Practitioners Board (TPB). He is an SMSF Specialist Advisor (SSA ™) with the SMSF Association and registered SMSF auditor with ASIC.
On his own time, he loves nothing more than being with his wife and children. His passions include cycling, reading and playing cricket. He is also a dedicated volunteer within his community.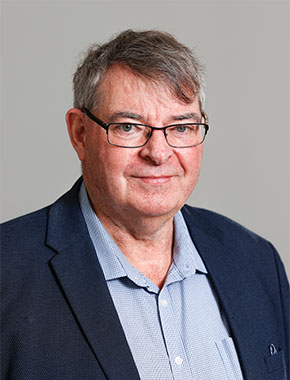 GORDON HOWLETT
Senior Accountant
Gordon's journey in the world of accounting began 45 years ago at Hungerford's, one of the top Chartered Accounting firms in Melbourne. After this, he moved on to Peat Marwick Mitchell & Co where he obtained his qualification as a chartered accountant. From there Gordon moved to medium-sized firms to gain more experience in taxation and SME's before establishing his own accounting practice nearly 35 years ago.
His extensive experience covers all areas, including general accounting, auditing and taxation. He values his connection with clients and prides himself on maintaining working relationships with them over many years.
Gordon holds a Bachelor of Business Studies (Accounting) and he is a member of the National Tax Association of Australia (NTAA).
Outside working life, Gordon is a family man who enjoys downtime with his wife Joy and travelling when possible. Gordon runs Fishing Getaways Pty Ltd, which arranges fishing tours in Australia and the South Pacific. His passion for boating led him to be on the Board of the Boating Industry Association of Victoria, including as president for three years and representing them on the national board of which he also became president. No rest for the wicked.

The Accounting Shop is very professional and reliable  I am very pleased with the services of Mr Hassan and his accounting shop. I am with him for the  last 9 years. He is very professional and reliable and someone  you can trust for your business and company. I felt like my company succeeded and grew due  to his  excellent services. Mr Hassan is always contactable in emergency matters.  His company dedicated to understand our business model and helped us to grow . I always felt that he is looking after my company like his company. In  business  related matters reliability and trustworthiness matters for that he is unique. I would highly recommend him and his accounting shop for rendering services  for your company. Thank You Mr Hassan for your care . 

We worked with Tawfiq since 2012 when he was doing our annual personal tax return. Today Tawfiq and his team at The Accounting Shop still managing our personal tax, as well as our business bookkeeping, BAS & tax. He is knowledgeable and can answer all our questions very efficiently

I am very pleased to recommend Tawfiq and the team at "The Accounting Shop" for the following reasons: The friendliness and professionalism is next to none.  They are friendly, polite, energetic, honest, reliable and respectful. We are always treated with respect.  The team at TAS go above and beyond with any situation, at any given time. We always feel like we're in good hands. TAS thoroughly understands our business structure and requirements. TAS have helped with forward planning as we are a growing company. We feel that TAS are up to date with all regulations. TAS have contacts within every field as they have helped when we have needed associated services. We have never been let down or kept waiting for an answer or service. We have always been satisfied that we are getting value for our money, they have saved us money and the combination of expertise, client service and value is hard to beat.

We have been using the services of The Accounting Shop for over 2 years now . It took us a while to find someone like   Tawfiq and his team to sit down with us & explain  things we didn't understand, Always respond to our emails as well as phone calls . They put a lot of effort & time to service & understand our company. They make you feel like they are apart of your company They always make sure we have ongoing meetings with them to discuss our company's growth & future planning. We will never let go of this team so if you want to reach for the stars ⭐️ the accounting shop will help you reach them . Thank you  to Tawfiq and his team.

Tawfiq has been doing our accounting since our business started. Now when I look back, I definitely made the right choice by choosing him as our accountant, especially during the Covid crisis last year. With so many new stimulus packages coming out almost everyday, Tawfiq was working with me closely to get us through that very difficult 3 months, when our business was forced to close. Our communication is all through emails and phone calls, which means though we have never met in person, he can still take full care of the accounting part of our business. So whether you are in Sydney or Brisbane, or just like us, based in Canberra, you can always have Tawfiq look after your finance.

We have been using the services of The Accounting Shop for a few years' now. Tawfiq and his team are very diligent, responsive and helpful. They took the time to understand our business model and customised their service to us accordingly. We have ongoing meetings with them to discuss business growth, tax accounting and future plans. What I like the most about working with the team of the Accounting Shop is that they care about our business and work with us as if they are a part of our company which shows how committed they are to our success.
Previous
Next