We're changing what it means to be an accountant – from our Melbourne and Sydney offices
Most people think accounting is only about compliance, but there's so much more to it than that. We want to broaden your horizons and help you take advantage of huge opportunities.
We work with SMEs with up to $10 million turnover, family groups, trusts, high net worth individuals and SMSFs.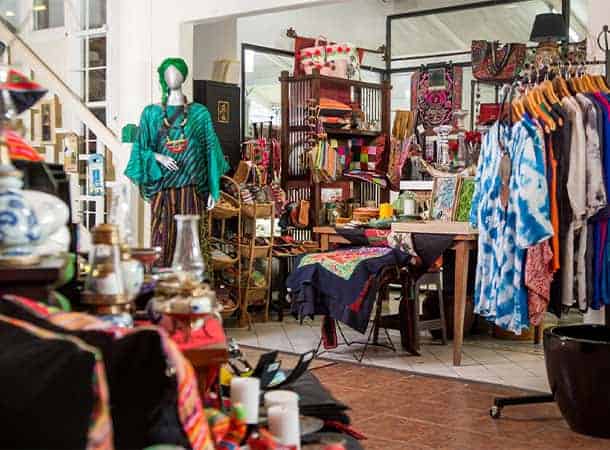 We provide:

Corporate-style tax services to SMEs without the big bill.
Productivity, time management and business coaching.
Advisory services for SMEs to generate more cashflow while reducing expenditure.
A hands-on, personalised service based on the client's unique circumstances.
A focus on business structures, asset protection, wealth creation and succession planning.
With years of industry experience, we've learned from the most successful enterprises and use this knowledge to make our clients stronger.
Our dedicated team of professionals are always undertaking internal and external training to ensure we're on top of ever-evolving tax law.
Not ones for hoarding knowledge, our clients benefit from productivity, time management and tax training, as well as advisory services aimed at generating more cashflow while minimising expenditure.
Whether it's assistance with tax planning or the implementation of robust accounting systems, The Accounting Shop has the means to future-proof your enterprise.
We also value a sustainable and healthy work-life balance as well as community work, and this is an ethos that carries through to our relationships with our clients.
We don't just want to be your advisers – we want to be your strategist, your business partner.
Our mission is to broaden your horizons and inspire.

The Accounting Shop is very professional and reliable  I am very pleased with the services of Mr Hassan and his accounting shop. I am with him for the  last 9 years. He is very professional and reliable and someone  you can trust for your business and company. I felt like my company succeeded and grew due  to his  excellent services. Mr Hassan is always contactable in emergency matters.  His company dedicated to understand our business model and helped us to grow . I always felt that he is looking after my company like his company. In  business  related matters reliability and trustworthiness matters for that he is unique. I would highly recommend him and his accounting shop for rendering services  for your company. Thank You Mr Hassan for your care . 

We worked with Tawfiq since 2012 when he was doing our annual personal tax return. Today Tawfiq and his team at The Accounting Shop still managing our personal tax, as well as our business bookkeeping, BAS & tax. He is knowledgeable and can answer all our questions very efficiently

I am very pleased to recommend Tawfiq and the team at "The Accounting Shop" for the following reasons: The friendliness and professionalism is next to none.  They are friendly, polite, energetic, honest, reliable and respectful. We are always treated with respect.  The team at TAS go above and beyond with any situation, at any given time. We always feel like we're in good hands. TAS thoroughly understands our business structure and requirements. TAS have helped with forward planning as we are a growing company. We feel that TAS are up to date with all regulations. TAS have contacts within every field as they have helped when we have needed associated services. We have never been let down or kept waiting for an answer or service. We have always been satisfied that we are getting value for our money, they have saved us money and the combination of expertise, client service and value is hard to beat.

We have been using the services of The Accounting Shop for over 2 years now . It took us a while to find someone like   Tawfiq and his team to sit down with us & explain  things we didn't understand, Always respond to our emails as well as phone calls . They put a lot of effort & time to service & understand our company. They make you feel like they are apart of your company They always make sure we have ongoing meetings with them to discuss our company's growth & future planning. We will never let go of this team so if you want to reach for the stars ⭐️ the accounting shop will help you reach them . Thank you  to Tawfiq and his team.

Tawfiq has been doing our accounting since our business started. Now when I look back, I definitely made the right choice by choosing him as our accountant, especially during the Covid crisis last year. With so many new stimulus packages coming out almost everyday, Tawfiq was working with me closely to get us through that very difficult 3 months, when our business was forced to close. Our communication is all through emails and phone calls, which means though we have never met in person, he can still take full care of the accounting part of our business. So whether you are in Sydney or Brisbane, or just like us, based in Canberra, you can always have Tawfiq look after your finance.

We have been using the services of The Accounting Shop for a few years' now. Tawfiq and his team are very diligent, responsive and helpful. They took the time to understand our business model and customised their service to us accordingly. We have ongoing meetings with them to discuss business growth, tax accounting and future plans. What I like the most about working with the team of the Accounting Shop is that they care about our business and work with us as if they are a part of our company which shows how committed they are to our success.
Previous
Next